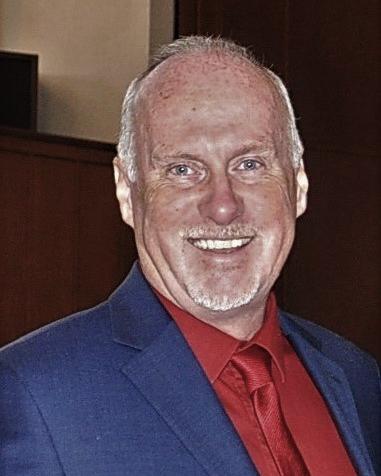 Pemberton Holmes - Cloverdale
150-805 Cloverdale Ave
Victoria
V8X 2S9


let's find your new home
Search for Real Estate in and around Victoria
Residential
Any
Single Family
Half Duplex
Townhouse
Condo/Apartment
Full Duplex
Triplex
Fourplex
Mobile
Modular
Lots/Acreage
Farm
Recreational
Commercial
Any
Building Only
Building & Land
Business & Leasehold
Business & Property
Business Only
Land Only
Multi-Family
Industrial
Min Price
Any Price
$25,000
$50,000
$75,000
$100,000
$125,000
$150,000
$175,000
$200,000
$250,000
$300,000
$350,000
$400,000
$450,000
$500,000
$550,000
$600,000
$650,000
$700,000
$750,000
$800,000
$850,000
$900,000
$950,000
$1,000,000
$1,250,000
$1,500,000
$1,750,000
$2,000,000
$2,500,000
$3,000,000
$4,000,000
$5,000,000
$6,000,000
Max Price
Any Price
$25,000
$50,000
$75,000
$100,000
$125,000
$150,000
$175,000
$200,000
$250,000
$300,000
$350,000
$400,000
$450,000
$500,000
$550,000
$600,000
$650,000
$700,000
$750,000
$800,000
$850,000
$900,000
$950,000
$1,000,000
$1,250,000
$1,500,000
$1,750,000
$2,000,000
$2,500,000
$3,000,000
$4,000,000
$5,000,000
$6,000,000
Min
Any
200 Sqft
300 Sqft
400 Sqft
500 Sqft
600 Sqft
700 Sqft
800 Sqft
900 Sqft
1,000 Sqft
1,100 Sqft
1,200 Sqft
1,300 Sqft
1,400 Sqft
1,500 Sqft
1,600 Sqft
1,700 Sqft
1,800 Sqft
1,900 Sqft
2,000 Sqft
2,500 Sqft
3,000 Sqft
3,500 Sqft
4,000 Sqft
4,500 Sqft
5,000 Sqft
6,000 Sqft
Max
200 Sqft
300 Sqft
400 Sqft
500 Sqft
600 Sqft
700 Sqft
800 Sqft
900 Sqft
1,000 Sqft
1,100 Sqft
1,200 Sqft
1,300 Sqft
1,400 Sqft
1,500 Sqft
1,600 Sqft
1,700 Sqft
1,800 Sqft
1,900 Sqft
2,000 Sqft
2,500 Sqft
3,000 Sqft
3,500 Sqft
4,000 Sqft
4,500 Sqft
5,000 Sqft
6,000 Sqft
Dear Shawn,
Just wanted to say how much I (and really, the whole family) appreciate how you put your listings together. We've been looking at houses in our neighbourhood for friends of ours, and so often there is so much information missing from the listing that we would like to be able to access. But your listings are so clean, thorough and well put together. Thank you for that. It is one of the many reasons we put your name out there as often as we can to people. Also,I am hoping that a friend of ours will be in touch with you in the next couple of days about seeing the place. Anyway...Please, let your team know that the work you folks do is noted and appreciated.
Morgan



"We have purchased 4 homes and sold 4 homes over the past several years and we have come to know Andrew very well. He has always done his best for us in every way, often going far beyond any expectations we might have had. We have benefited from his good judgment and advice, and his actions have always been in our best interest. Andrew's marketing and presentation on his web site are superb in all respects. We consider him to be the very best realtor of the highest integrity and would not hesitate (and in fact have done so on several occasions) to recommend him to anyone considering buying or selling a home."
-Diana & Jim Black


Andrew & Shawn,
We hope this finds you both well. We want to thank you again for all your energy, positiveness and commitment in helping us find a place. We appreciate all your hard work and wish you both the best in your future endeavors!
Regards, John & Joanna Campbell

Thank you so much for your help and passion put forth to fulfill our dream

Darlene and Phil

Hello Shawn
A colleague of mine is house hunting, just moved from Vancouver. I gave her your pager number. I raved about how you found us the perfect house!
Kelli Svendsen

"Finding the right house in the right neighbourhood for the right price is enough of a challenge in one's own city,but doing much of it from thousands of kilometers away is a real challenge. Andrew listened to our needs and kept us up to date on the Victoria housing market. His professionalism and organizational skills allowed us to purchase the house, complete an inspection and shop for a mortgage, all in two days. We don't hesitate to recommend Andrew Mara."
- Barbara De Ruyter


Shawn

A thousand thanks for your patience, perseverance and good advice.

Richard and Penny

Selling Your Home - Why it Pays to Use a REALTOR®
Before selling your home, you will need a clear understanding of the legal issues and potential pitfalls. One wrong action could result in a lot of cost and frustration, which is why it is essential to have a REALTOR® working with you, as he or she will make the sale of your home a successful and satisfying experience.
Greater exposure
REALTORS® use the Multiple Listing Service® (MLS®) to give your home maximum exposure. MLS® is a computer-based system that relays valuable information about your home to hundreds of REALTORS® and potential homebuyers.
Setting a price
Setting a price for your home is an important but difficult process. Again, this is where the services of a REALTOR® prove invaluable. REALTORS® have the experience to help you understand how the market works and decide upon a realistic price that meets your goals. REALTORS® also pre-screen potential buyers to make sure only those who are serious and financially qualified view your home.
REALTORS® will also develop a marketing plan to help your property receive maximum exposure. This will likely include placing your home on the MLS® system and placing a "For Sale" sign on the front lawn. The plan will likely also include arranging open houses for other REALTORS® and potential buyers, and developing advertisements and feature sheets/mailers to market your home.
Once you have accepted an offer to buy your home, your REALTOR® will help ensure that all the proper paperwork is completed. He or she will also make sure that both parties meet the necessary conditions outlined in the agreement.
Why working with a REALTOR® makes sense
When you work with a REALTOR® you will likely get a better price for your home than if you try to sell it yourself. Apart from the financial benefits, however, there is an extra measure of comfort and security that comes from having a REALTOR® on your side. Remember that REALTORS® are governed by a code of ethics and standards of business practice. They have also been trained and licensed under the provincial Real Estate Services Act to assist in transactions involving real property. When it comes to buying or selling property, using a REALTOR® just makes sense.
Consulting a REALTOR® Buying
REALTORS® are members of The Canadian Real Estate Association who subscribe to a Code of Ethics and Standards of Business Practice. Members of the Victoria Real Estate Board are members of both the British Columbia and Canadian Real Estate Associations.
The following is a list of services you can expect to receive from a REALTOR® when you buy a home:
· A REALTOR® will fully explain the details of your working relationship (called "agency") so that you are clear as to when a REALTOR® is working for you or for the seller.
· A REALTOR® has access to hundreds of current listings of homes for sale because of a co- operative system called the Multiple Listing Service® (MLS®).
· A REALTOR® can provide you with a customized list of homes that best meet your needs -- size, style, features, location, proximity to schools, shopping, etc. - and then make arrangements for you to view those homes that appeal to you the most.
· A REALTOR® will help you determine how big a home you can afford.
REALTORs® are familiar with the local lending market and can offer helpful advice.
· A REALTOR® has no emotional ties to any type or style of home and can be objective in pointing out the merits of one home over another.
· A REALTOR® will have information on zoning changes, taxes, utility costs and school and recreation services that could affect your decision to buy a home in a specific area.
· A REALTOR® will assist you in negotiating the terms of your purchase, which can be a nerve- wracking process for someone who is not experienced in negotiating.
· A REALTOR® will advise you of the legal process required in obtaining title and taking possession of your property; the costs associated with buying a home such as insurance, mortgage registration and legal fees will be explained in detail.
Source: Victoria Real Estate Board 2015
Shawn's Biography
Shawn Adye was born and raised on the island. He has fond memories of growing up in the Cobble Hill area. He has lived in Victoria since 1989. After school and a few adventures through BC and Alberta he settled into a position with CN Rail which he maintained for ten years. While there he obtained a strong work ethic as well as a few lifelong friendships.
Shawn's real estate career started in 1989. With hard work and perseverance he was off and running, and hasn't looked back since. Shawn's wealth of knowledge comes from the combination of years in the real estate business, a background in homebuilding and construction and a lifetime spent in the Victoria area. All these combined provide Shawn with the tools to assess the market and individual properties and the necessary skills in representing a client in either the purchase or sale of real estate.
Shawn has been a consistent top producer and MLS Award Winner. Part of his success is due to his ability to help define the needs of his clients and apply his knowledge of the real estate market to produce the ideal results.
He uses his down time to weight-train, play hockey and spend time with his family. When he gets a chance to get away he either jumps on his motorcycle for a tour or heads to the open waters with friends for a nice long sail.
You can reach Shawn by email at shawnadye@shaw.ca or text/phone at 250-686-0229

---
Andrew's Biography
Andrew grew up in Vancouver and graduated from Carson Graham High School. He went on to complete a Photographic Technician Course at Vancouver City College and worked as a photographer in the commercial and motion picture fields. In his mid 20's he purchased and lived on a 38' sailboat and over the next 6 years extensively cruised the BC coast. After selling the sailboat he moved to Comox and worked at Mt. Washington in the winters, helping to operate the cross country ski lodge. In the off season he found work in the carpentry field and made sure there was plenty of time to pursue his passion for ocean kayaking!
Marriage led Andrew to relocate to Victoria in 1983 at which time he started his own woodworking business which eventually led him into a partnership operating Royal Oak Woodworking which specialized in building custom furniture. After five successful years in the custom woodworking business family health issues resulted in Andrew being asked to manage the family business at Anglers Anchorage Marina. After leaving the partnership he spent the next few years operating a full serviced facility for 180 boats. When the Marina sold Andrew decided to pursue an interest he's always had in Real Estate. Andrew started with Pemberton Holmes Ltd. in the spring of 93. Aside from the joys and demands of parenthood, his current interests are woodworking, sailing, ocean kayaking and golf.
Andrew's varied background has taught him many talents which are proving invaluable in dealing with Real Estate. Commercial photography, a useful skill in itself, taught him much about marketing. His knowledge of carpentry has helped many times in the assessment of a home. In operating the woodwork company he learnt many business skills, foremost being the importance of customer satisfaction, while as manager of the marina he honed his organizational skills along with reinforcing the value of providing a personalized service with competence and honesty. Andrew's hard work put him in the top 5% of all Victoria Realtors for over 15 years but as of Dec 31st, 2013 he has handed in his licence and is now acting as an unlicenced assistant to Shawn helping out with marketing and consulting.
You can reach Andrew by email at andrewmara@shaw.ca or text/phone at 250-686-8484
!Home.view_full_search_screen!